Dr. Todd A. Richardson
Advanced Chiropractic of Delaware
708 Ash Blvd
Middletown DE 19709-8871
Phone: 302-449-0149
Fax: 302-449-2041
Driving Directions
We are located off of Rt. 301, behind the Burger King in the Middletown Village Shopping Center. Our Wilmington office is located on the Market Street Mall at the corner of 8th and North Market Street.
Email: advanced_chiropractic@verizon.net Website: www.advancedchirode.com
About Our Practice
Anna M. Story, D.C.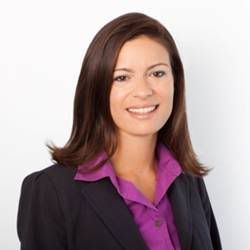 I have been licensed to practice chiropractic in the state of Delaware since March, 2011. Although I have a lengthy history of practicing in North Carolina, I am looking forward to serving the citizens of Wilmington and surrounding areas.
Professional Experience:
Since March 2011, I have served with Advanced Chiropractic. Prior to my joining Advanced Chiropractic, I associated with Sylvia Chiropractic Center, Chiropractic Center of Annapolis, and Schilsky Chiropractic Center. I have also practiced as a coverage doctor for practices in North Carolina and Maryland.
Education:
B.S. Exercise Sports Science (2000)
Elon College, B.S.
Doctor of Chiropractic (2005)
Sherman College of Straight Chiropractic
Chiropractic School Honors:
Vice-President of the Sacro-Occipital Technique Club
Intern of the Month Award
X-ray Internship Program
Patient Education Internship Program
Office Manager
Sarah Sikora
Payment Options
We accept most insurance plans as well as Workers Compensation Claims, Auto Accidents & Personal Injury Claims
Insurance
MOST INSURANCES ACCEPTED!!Including BC/BS Medicare, Aetna, United Health Care, Cigna & Coventry We also specialize in Auto Accidents Workers Compensation & Personal Injury Claims.
Other
Cash Visa MasterCard
Clinic Hours
open
close
open
close
Sun
Emergencies
Mon
9:00 AM
Noon
3:00 PM
6:30 PM
Tue
9:00 AM
Noon
3:00 PM
6:30 PM
Wed
9:00 AM
Noon
3:00 PM
6:30 PM
Thr
9:00 AM
Noon
3:00 PM
6:30 PM
Fri
9:00 AM
Noon
Emergencies
Sat
Emergencies
Emergencies will be seen as promptly as possible.