Dr. Jeffrey Trinka
Goodyear Chiropractic
11 W Van Buren Street
Avondale AZ 85323-1313
Phone: 623-932-4060
Fax: 623-932-4417
Driving Directions
Located between Dysart Rd. and Litchfield Park Rd. on the Southwest corner of Central and Van Buren St.
Email: FD@GYC.LIFE Website: goodyearchiropractic.com
About Our Practice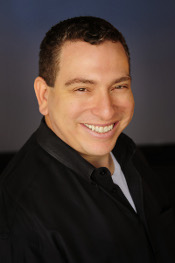 Office Manager
Jess Porter
Payment Options
IF YOU HAVE BEEN IN AN ACCIDENT WE WILL BILL THIRD PARTY, MED - PAY OR YOUR ATTORNEY. We are contracted with almost all insurance carriers. Not contracted with Chiro Source.
Insurance
BLUE CROSS BLUE SHIELD CIGNA SCHALLER ANDERSON UNITED HEALTH CARE AETNA
Other
Cash Visa MasterCard American Express Discover
Profiled
Education
Graduated from Life Chiropractic College West in 1998. Also attended: Central Washington University. Additional degrees: BSc., ASSOC.
Honors
Honors InternHonorable DischargeExcellence in Care Award
Memberships
Arizona Chiropractic SocietyAmerican LegionSW Valley Chamber of Commerce
Chiropractic Techniques
Activator Methods Cox Diversified Palmer Package Trigger Point Therapy Drop Table Extremity Adjusting
Alternative Services
Massage Therapy Physiotherapy X-ray Examination
Specialties
Bilingual Extremities Family Practice Full Spine Scoliosis Whiplash Auto Injury - Car Accidents CLD Exams
Clinic Hours
open
close
open
close
Sun
Closed
Mon
9:00 AM
1:00 PM
3:00 PM
6:30 PM
Tue
9:00 AM
1:00 PM
3:00 PM
6:30 PM
Wed
9:00 AM
1:00 PM
3:00 PM
6:30 PM
Thr
9:00 PM
1:00 PM
3:00 PM
6:30 PM
Fri
9:00 AM
1:00 PM
3:00 PM
6:30 PM
Sat
9:00 AM
Noon
Closed
Our onsite Massage Therapists are available Monday - Friday, 9:00am to 6:30pm and Saturday, 9:00am to 2:00pm.